Experience The Spirit Of Motorsport Firsthand
AUDI VICTORIA PERFORMANCE DRIVING PROGRAM
The Audi Victoria Performance Driving Program puts owners in-tune with their skills right from the driver's seat. At this event, passion for your vehicle starts with the turn of the ignition. Leaving you breathless from the start, we desire to create confidence and ignite excitement, all while learning about the newest models Audi has to offer. Heighten your senses, become more aware of your surroundings, and learn about becoming a safe, and more confident driver.
Please note this is a program we offer for our clients at Audi Victoria. Participants must be at least nineteen (19) years of age and have a valid, full class driver's license in their province/territory. All participants will be required to sign an on-site waiver prior to participating in the event.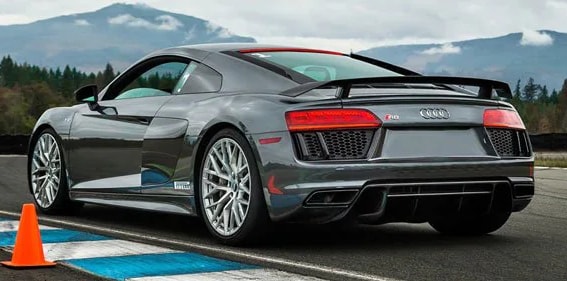 Purchase and service with us an Audi Sport vehicle* and receive a membership in the Audi Sport Club at Audi Victoria.
Club Benefits Include:
Annual invite to Audi Sport Club driving event at Vancouver Island Motorsport Circuit
Group driving instruction VIMC event
Sport member welcome pack
15% discount on performance enhancement parts and installation labor at Audi Victoria
10% discount on Audi Sport Apparel
Audi Sport Club membership card
*Purchased vehicle can be new, demo, CPO or used, qualifying vehicles include: S3, S4, S5, S6, S7, S8, SQ5, TTS, RS7, and R8. Membership expires once vehicle is greater than 7 calendar years old (current calendar year less 7 years is last valid year). Scheduled service must be completed annually at Audi Victoria.